WELCOME – ABOUT THE ROVER CAR CLUB OF SOUTH AUSTRALIA
The Rover Car Club of SA Inc. roots can be traced back to 1977 when an intrepid group of Roverites joined together through their common interest in the Rover marque, and in September that year the club was officially launched.
Within it's inception it boasted 50 financial members. In 1986 the club hosted it's first National Rover Rally, and at around the same time joined the Combined Car Club, ensuring its 'own' clubroom and facilities for meetings
As times have changed, the Rover Car Club has changed with them and can now boast over 110 members with more enthusiasts continuing to buy and enjoy Rover cars and the benefits membership that the Rover Car Club of South Australia has to offer.
The RCCSA is run by a group of enthusiastic volunteers who give their time to ensure that the management and organisation of of the club and events run smoothly.
The Club meets on the last Wednesday of of every month (except December). at the Combined Car Club Rooms on Clark Avenue at Glandore commencing at 7.30 p.m. sharp. Visitors are most welcome at Club Nights and Events. The committee meets once a month.
The RCCSA produces its publication 'Roverdrive' for distribution to members every month. (Except December)
The RCCSA is a member of the Federation of Historic Motoring Clubs of SA, a non-profit organisation comprising over 100 member clubs and representing in excess of 10,000 vehicle enthusiasts in South Australia catering for all vehicles on Historic Registration. The RCCSA is authorised to provide Historic Conditional Vehicle Logbook Registration to Club members if their vehicle meets the requirements of the scheme.
---
                    

Rover Car Club of SA Inc. Management Committee and Officers 2023/2024
PRESIDENT                        Rob Martin

VICE PRESIDENT  
SECRETARY                       David Bradshaw
TREASURER                      Julie Paley
MEMBERS
Neil Paley, Bob Lynch, Judy Lynch,
PUBLIC OFFICER             (Secretary of the day)
                                             OFFICERS
EVENTS                              Bob Lynch

MEMBERSHIP                   Julie Paley

LIBRARIAN                        Geoff Bateman

CLUB SHOP                      Stan Gafney

CRS REGISTRAR            Maris Dislers

CRS ASSISTANTS
Paul Tol, Brian Rippon, Steve Williams, Terry Norman, Jamie Sandford-Morgan, Geoff Rogers
ROVERDRIVE MAGAZINE EDITOR
Andrew West

RCCSA MEMBERS HAND BOOK
Terry Norman
FACEBOOK ADMINISTRATION
Sandra Rippon
WEB SITE                          
Alistair Ferguson
---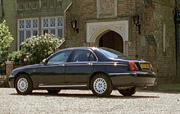 The first of Chief Inspector Barnaby's Rover 75's from the television series Midsomer Murders!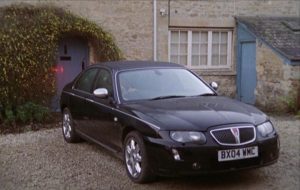 Later series saw the Inspector in this car, a black update version of the 75.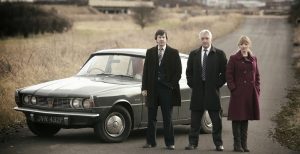 TV's Inspector George Gently traded up from the 3 litre P5 from the first series for this blue 2000 P6 in later episodes.