GILBERT'S MOTOR MUSEUM and COLLECTABLE CLASSICS
VISITS
Incorporated i
n a
CLUB RUN TO STRATHALBYN on
SUNDAY OCTOBER 17TH 2021
9.00am – Arrive at Beaumont Rd (southern end of the Victoria Park Racecourse)
9.30am – Depart for Echunga.
10.10am – Arrive at Echunga for coffee/tea (Please bring your own mug)
10.40am – Depart Echunga for Strathalbyn
11.15am – Arrive at Collectable Classics (5-7 Rankine Street)
11.50 am – Depart Collectable Classics for Gilberts Motor Museum. (34 High St)
12.00 noon – Arrive at Gilberts Motor Museum
12. 45pm – Lunch/end of run and visitations
(Some timelines may be flexible)
Sandra and Brian Rippon will be providing morning tea at the Echunga Recreation Ground at approx. 10.10am; Please bring your Mugs.Members located in the Hills or Southern regions can join the run at Echunga if they choose to do so.
There will be a $6.00/head cost for the Gilberts Motor Museum visit.The plan is to have a picnic lunch at the Showground/sports complex so members can either bring their own or purchase lunch in High Street from Jacks Bakery, Cafe Ruffino,  Appleseed Café or any other café, all these are in High Street. Some members may wish to have lunch in High Street and take a wander through the many nic nak shops in High Street.
I have selected the Showground/Sports Ground as a lunch venue as I am concerned that parking in October may be a problem at the usual car park area by the Angas River. Please bring table and chairs if you are attending the picnic lunch.
Please RSVP on email address lundi3@bigpond.com or 0412 732 749 by Wednesday 13th October as I require numbers for a group visit to the Gilbert's Motor Museum and to assist with the morning tea catering.
Regards Rob Martin
---
2021 MOTORFEST CLASSIC
MotorfestClassic for 2021 is here and welcome to this year's events.The events have been organised by some of South Australia's great historic car clubs and will certainly be of interest to our Interstate, Country and local enthusiasts. Again the various day outings will take you to many well known, and some not so well known places of interest. For this Motorfest Classic we go to destinations which range from the lower mid north to the Fleurieu showcasing so much of our great state of South Australia. We trust that as many of you as possible will take advantage of this wonderful programme and avail yourselves to as many Motorfest Classic events as possible. Please be aware that you do not require a specific vehicle to enter any of these events. You may use any vehicle you wish to, including your current model family car. Covid–19 regulations at the time to apply.
Happy Motoring. Graham Tonkin Motorfest Classic Director
Federation of Historic Motor Clubs SA inc. website click here
---
Yankalilla Classic Motor Show
The rumble of classic cars will return to Yankalilla for the Yankalilla Classic Motor Show on Sunday, November 21st, 2021 to be held at the Yankalilla Showgrounds. This inaugural event will be presented by the Yankalilla & District Lions Club supported by local classic car enthusiasts.
This initial contact is intended to give your car club advanced notice of this new event and enable you to include the event in your calendar. A comprehensive information pack covering registrations details will follow in early August.
If your members would like more information do not hesitate to contact us.
Regards           Rosslyn Hoffmann                   Peter Filsell
         Event Secretary                       Event Chairman
         0414 995 669                          0427 534 095
       Yankalilla Classic Motor Show
---
ALL BRITISH DAY
WE WILL BE BACK AT ECHUNGA IN 2022 Enter your vehicle now!

Entries open Monday 27/9/21 and close Monday 1/11/21

ALL BRITISH DAY 2022
Put this in your diary now, featuring 'British Working Wheels', a celebration of the 60th anniversary of the Jaguar E Type, and 100 years of the Austin 7, plus 120 years of Norton and Triumph motorcycles.

Sunday February 13th 2022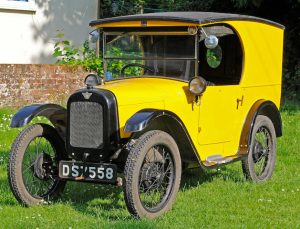 ---
NATIONAL ROVE 2022
Toowoomba
Rover Car Club of Queensland