Regalia for Rover Car Club of South Australia members.
The Rover Club of South Australia can provide a great range of quality regalia that members are proud to wear at Club events and car shows. Each garment is embroidered with the RCCSA logo.
Click here to see more detail   RCCSA Garments November 2020
See the order forms and sizing charts below.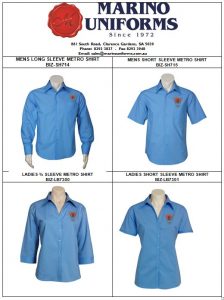 Click on the links for order forms. To make sure your new RCCSA item will fit perfectly refer to the following 'how to measure a garment' guide and we can make sure we order the right garment just for you. Click to check your sizes.
Print only the form you need. Click below.
Also from the Club Shop
Rover Car Club Mugs $8.00
Contact Stan to place your order.