The following suppliers and repairers have been recommended by Rover Car Club members. Each listing includes information regarding the businesses specialist area. Click on the business name in burgundy or the website picture to go to their website.
---
Rimmer Bros are the UK's biggest supplier of Rover, Land Rover, Jaguar and Triumph parts, and post parts worldwide. They have every part available new for Rover 75 and SD1. They can supply every component for your Rover V8.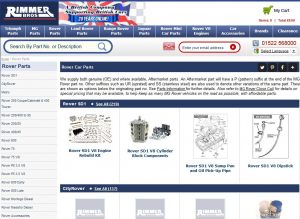 ---
Sovereign Automotive Britparts in Adelaide can supply a wide range of parts for your Land Rover/Rover and are specialists with the Rover KV6 engines. They operate the largest non-dealer Land Rover and Jaguar workshop in South Australia.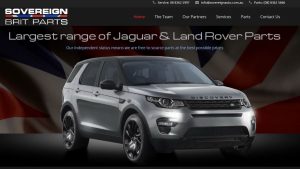 ---
British Car Components have a broad range of parts for early and later Rover and MG Rover vehicles.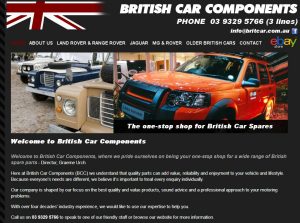 ---
Triumph Rover spares are reputed to be the biggest Land Rover wrecker in the world. They have a large number of Rover 75's being dismantled, and usually a small number of SD1's. They stock a large range of  Rover V8 engine parts and tuning accessories and have extensive workshop facilities.
---
MG Rover Parts – E-Car Parts, can supply new old stock, and newly remanufactured parts for all MG Rover vehicles. Owners of Rover 75 MGZT's can source a large range of parts from E-Car who will deliver at very competitive prices quickly world wide.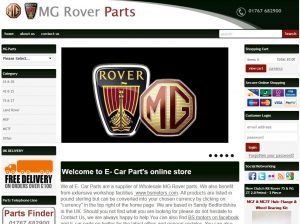 ---
Scotts Old Auto Rubber not only supply rubber, but numerous parts for a wide range of Rover vehicles.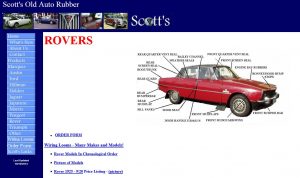 ---
A keen local enthusiast specialising in Land Rover and early Range Rovers and Rover V8 powered vehicles.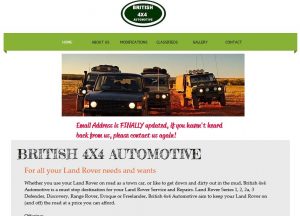 ---
Predominately focussing on Land Rover and Range Rovers, TR Spares is an Australian based company that also has a list of parts for Rover 75's and SD1's.
TR Spares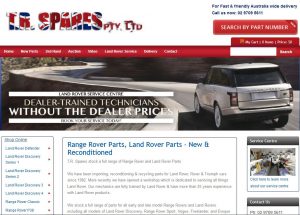 ---
While these suppliers and repairers have been recommended by Rover Car Club members, the Rover Car Club of South Australia do not take responsibility for any negative experience or transaction between any individual and any business listed above.