---
THIS EVENT HAS BEEN CANCELLED
2020 McLaren Vale Vintage & Classic Main Street Parade
The McLaren Vale Vintage & Classic is a GREAT FAMILY day celebration of vintage and classic motoring. A fantastic mix of food, wine, music and the arts together with the energy and passion of motoring enthusiasts.                                                                                                                                It offers the visitor exquisite tastes of the McLaren Vale region's world-class wines, tantalising gourmet food and classic motor vehicles of a by-gone era.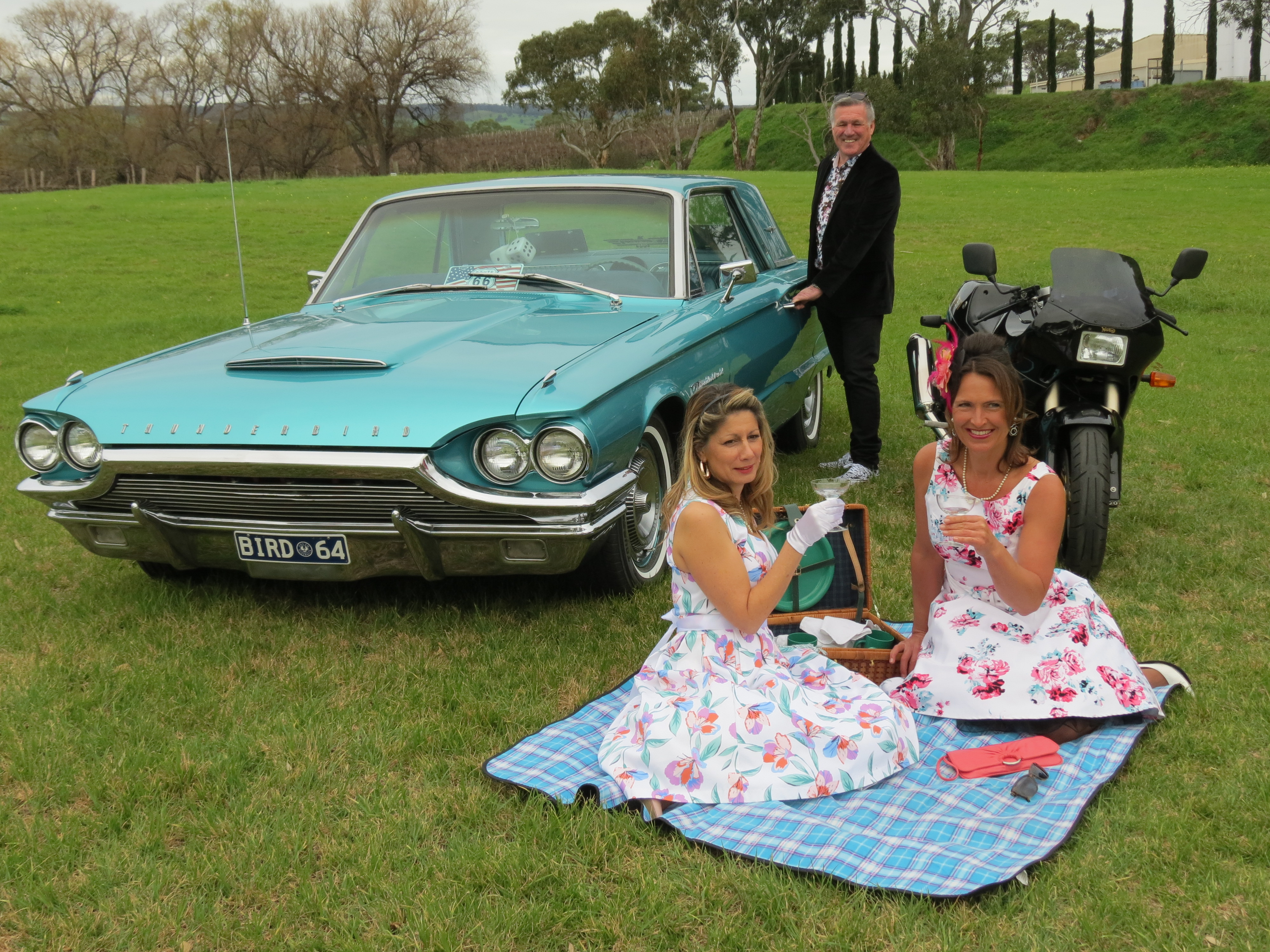 At 11-00am on Sunday 5th April the Main Street is closed of to mainstream traffic and the Parade begins. The road will be closed for about one hour for the public to line the streets to watch the cavalcade of vehicles pass by.
This event is now in the 15th year, the McLaren Vale Vintage & Classic has a Charity Dinner on the
Saturday night with a motoring Legend Fred Gibson and wife Christine (Cole) as special guest speakers.    Fred will entertain us with stories of his motoring career which spans many years. He has been involved with Motorsport and  Bathurst  driving and later as Team Manager and has recently been inducted into the Motoring Hall of Fame.
Follow the link to take you to the website for entry forms and more information.
       https://www.vintageandclassic.com.au/#
---
THIS EVENT HAS BEEN POSTPONED UNTIL 2021
RCCSA Away Weekend
Hummocks Station
Location – Snowtown
When – Friday night 24thand Saturday night 25th July 2020.
Accommodation:-
• Specific room details and costings will be printed in the following Roverdrive.
• Hummocks Station Shearers Quarters (bookings will be on first come basis) – 6 rooms.
• Hummocks Station Caravan Park
– 2 – On ensuite Cabins
-17 Powered sites
– Unpowered sites
• Snowtown Hotel (3kms from the Station) -11 rooms available (Refurbished) Saturday evening's
dinner in the Function Centre will be at a small cost to all attendees. Activities will be planned
including a run back to Adelaide. Although this event is some time in the future, we need to know if you would intend coming so we can firm up and more importantly, you can secure your style of accommodation to suit your taste. If you would like to discuss the accommodation choices, please speak to Rob Martin as soon as possible, as there are finite choices. The location is fantastic and historically significant as one of the first sheep and farming station in the area, as well as more modern attractions such as the Wind Farm, where a visit to this is in the planning stages at the moment.
Bookings and further information – Rob Martin : email-  lundi3@bigpond.com
or call 0412 732 749
---
VICTOR HARBOR – SOUTH AUSTRALIA – ROVE 2020
23 – 26 October 2020
See the 'ROVE' events page on this website.

---
ALL BRITISH DAY 2021
Put this in your diary now, featuring 'British Working Wheels'.
Sunday February 14th 2021