Regalia for Rover Car Club of South Australia members.
The Rover Club of South Australia can provide a great range of quality regalia that members are proud to wear at Club events and car shows. Each garment is embroidered with the RCCSA logo .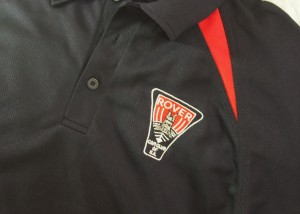 The wide range of items include polo shirts, caps, polar fleece wind-cheaters, reversible vests, and jackets. Open or download the following order form and size chart at the bottom of this page to see the full range and prices. The photos are for illustration purposes only and are without logos. Send your order to the RCCSA Club Shop officer, Stan Gafney,(contact details in Roverdrive) for more information or any inquiries.
 NEW ITEMS FROM THE 'CLUB SHOP'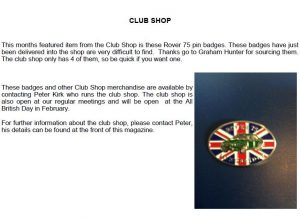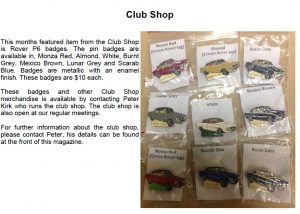 Click on the link for an order form. To make sure your new RCCSA item will fit perfectly refer to the following 'how to measure a garment' guide and we can make sure we order the right garment just for you. Click to check your sizes.
For more information or to make a purchase please contact our club regalia officer, Stan Gafney. Stan's details can be found in Roverdrive.